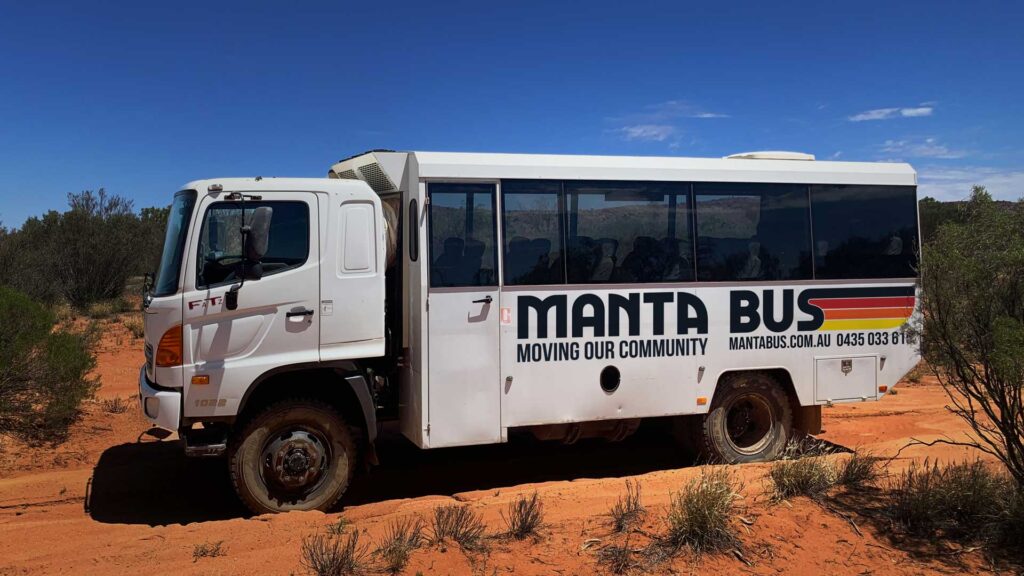 ---
About Manta Bus
At Manta Bus, we are determined to provide fast, responsive, cost-effective bus and charter services.
We are a family-owned local business striving to provide unmatched quality of service for our Central Australian communities.
We can help when others can't or won't.
---

4×4 Equipped
We are Central Australia's only large capacity 4×4-equipped bus and charter service, able to get you to and from community at short notice, in almost any weather.

Transporting You
Getting you safely and quickly to events, medical appointments, sports carnivals, funerals and other culturally significant events.

Far & Wide
We are happy to go to remote communities all throughout Central Australia, from as far north as the Barkly, as far South as the APY Lands, as far west as Laverton, and as far east as Boulia and beyond!
---
Fit for purpose fleet
With our fleet of 5 specialised vehicles, we can travel for events, medical appointments, sports carnivals, funerals and other culturally significant events.
All group sizes are welcome, from 1 person to 25.
• Travel for Individuals or Groups
• Travel for Business
• Travel for Not-For-Profits and Community Organsiations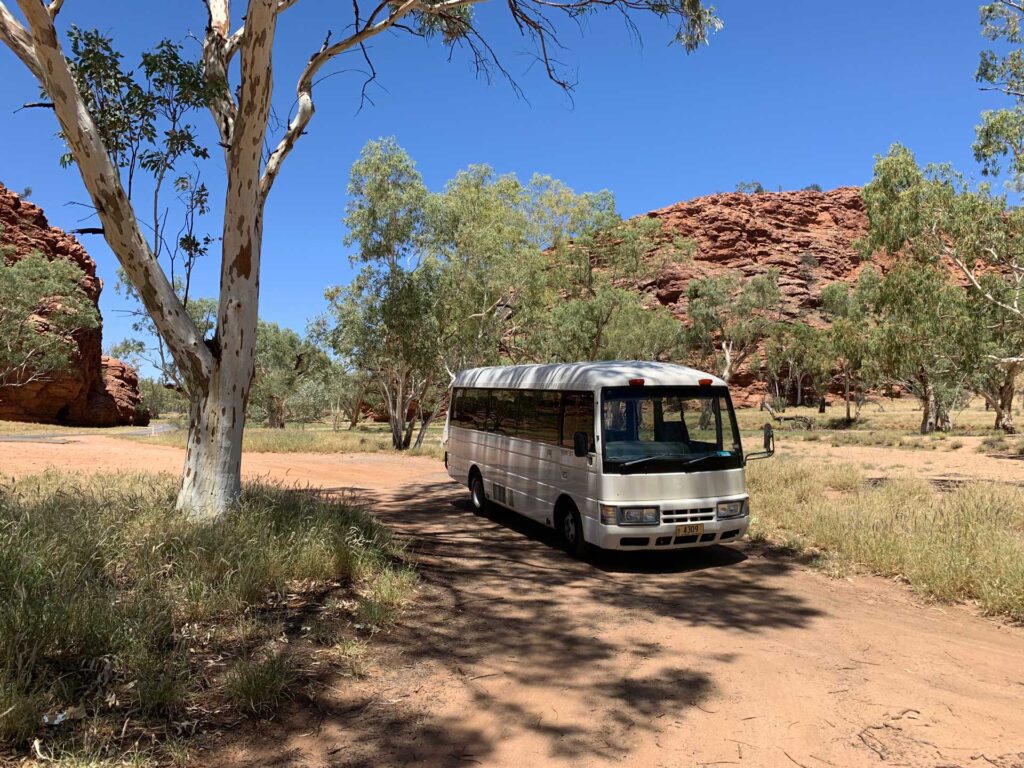 ---

Safety for All
On every remote bus and charter, Manta Bus reserves spaces exclusively for the safe and timely travel of vital community staff in the case of emergencies.

Our Roads, Our Communities
Our team is fully qualified.
Our team is culturally sensitive.
Our team has expert local knowledge.
Our team is well equipped.
Our team is fully insured.
Our team is accountable.
Our team is your team.

24/7-to-Community Solutions
Out of options? Out of time? Out of patience? Manta Bus gets you there when no-one else can or will.
We operate 24/7, 365 days a year and are available for urgent must-attend call-outs and last-minute jobs when you really need help.
---
Why pay for charter flights and hire vehicle costs?
Why saddle yourself with the administrative burden of maintaining and servicing a fleet?
Why not outsource your WHS and transport concerns to fully qualified professionals?
---
Contact Us
Fill in the following form to get in touch.
Please include either a phone number or email address (preferably both) for us to respond.
Or contact us by phone or email
Phone: 0435 033 615
Email: info@mantabus.com.au